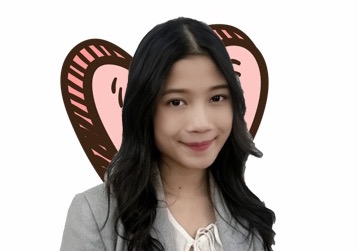 Brynada ブリナダ
国籍:

インドネシア

言語:

インドネシア語・英語

出身地:

バンドゥン

趣味:

カメラ
教師の挨拶:
Hi everyone! my name is Brynada Hardiman.
I am an Indonesian student living in Japan. I came here in September 2018 and I just started my university study last semester in Ritsumeikan University. This is my first time to study abroad. I study Policy Science as my major because by the time I grow up, I'm planning to work in the United Nations.
Since I was little, I've always love animals. I think animals are human's best friends and everyone should do good things to animals. Back then, my mother had always taught me to rescue animals and treat them gently. So when I joined the United Nations, I want to work in the NGO specialized in animals preservations.
I speak fluent Indonesian language as my mother language, and English as my second language. I've studied English since I was 4 years old. Right now, I am learning Japanese language in my University.
In my free time, I enjoy reading books and watching films. My favorite kind of books are science fictions and romances. I spend my weekends watching my favorite movie series and sometimes my mother would take me to the cinema for a movie date. I sometimes cook, mostly Indonesian food. I also like hiking, I hiked severeal mountains in Indonesia and few small mountains in Kyoto. Not only hiking, yoga is also the kind of sport I like. Music is also my favorite thing to listen, watch, and do. When holiday season comes, I usually go to music festivals for a few days to watch my favorite singer or band plays and to spend a good time with my friends in a crowded place.
Let's have a good time in Petit Planet.