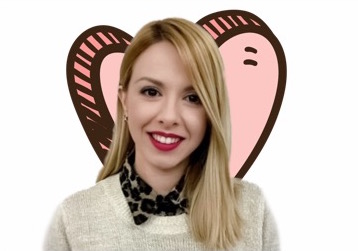 Emilia エミリア
国籍:

イタリア

言語:

イタリア語・スペイン語

出身地:

サプリ

趣味:

ラテンダンス・スペイン音楽とスペイン語・映画鑑賞・ショッピング
教師の挨拶:
Hello! I'm Emilia from Italy!
I came to Japan in October last year to study Japanese in Kyoto. In Italy, I am studying law.
I have a lot of hobbies like Latin dance, Spanish music and language. In my free time, I enjoy reading Japanese romantic Manga and watching movies. I love shopping and eating sweets.
I'd like to learn how to cook Japanese food, but it is really difficult. I tried many times, but I always make mistakes. I prefer going to restaurants!
I'm a chatterbox and I would like to make many friends here in Japan.
Let's learn Italian together, it will be super fun! I can't wait to meet you!